SMD Newsletter - October 2009
To all SMD Members:
Over half a billion served! That's right . . . to date, stevemeadedesigns.com has over 572 million page views! And to think I launched stevemeadedesigns.com in June of 2006 - that's amazing, even to me! September was even bigger than August, over 51,000 unique visitors and 37.6 Million Hits! The SMD web community continues to experience phenomenal growth - thanks for being a part of it!
September Re-cap
System of the Month (SOTM) Winner - jack

As usual, I'd like to first thank the SOTM sponsor. A big THANKS goes out to ANT at Second Skin for sponsoring SOTM for a second time in only four months! ANT has quickly become a celebrity at SMD . . . and for good reason. Hit him up for all your sound deadening needs. ANT put up a $250.00 gift certificate for the winner - nice!
Now last month, we had an over-the top install claim the prize. This month, the wining system was actually a vehicle that I've both seen and heard in person. I featured it on my You Tube Channel in a couple of different vids. I dubbed it "Sleeper goes Deeper" because this system plays the low notes! CLICK HERE to see a vid of Jack's truck that I posted up in April of this year.
Jack had the following to say about winning SOTM, "Well you might be a redneck if . . . I am really glad that I put this truck together. It has accomplished more than I had hoped for in performance and SQ - a daily driver that I can rail on endlessly for the crowds with no worries. Thank you to all who supported my efforts on the 'Sleeper build' and voting for it. Finally, thanks to Steve for making stevemeadedesigns.com the place to be! KEEP IT LOUD KEEP IT SOUNDING CLEAN!" Hey Jack, you bet - congratulations for winning and thanks for being a part of my community.
Here are some pics of this build - checkit:
If you didn't see Jack's build then CLICK HERE and check it out!
September Membership Bump
SMD membership grew by about 630 in August and as of this writing SMD sits at 10,736 members. Keep spreading the word about SMD. We've got all kinds of tricks up our sleeve for the coming months!
October . . . what's up this month???
With each passing month, SMD Partners are bringin' their A-Game to keep things interesting . . . here's the scoop:
System of the Month (SOTM)

For the first time, we have co-sponsors for SOTM this month. Q-Logic and Rockford Fosgate have teamed up and agreed to award the winner a complete bass package consisting of:
(2) 12" 4 ohm Rockford Fosgate Prime Subwoofers
(1) Rockford Fosgate Prime 500 watt mono amplifier (500 watts RMS into 2 ohms)
and a Q-Logic hatchback sub box OR a pair of their truck sub boxes - man, this is one helluva' system for a first timer or a girlfriend's car!
As I write this, we already have all 14 nominees for October SOTM and the voting is underway. If you didn't get nominated this go around, get in there and vote for your favorite build, and get your ride in shape for next month . . . Click
to see previous System of the Month winners' builds, or CLICK HERE to go straight to the System of the Month forum and vote for your favorite system.
Stay tuned for SOTM . . . we have big things planned for it in coming months. So . . . you need to get your ride in shape - consider this my FAIR WARNING to you!
Special Promo from Q-Logic!

Q-Logic launched a new promo at SMD this month - 25% off any purchase of Q-Logic products done at their web site. All you have to do is click on the banner below (or any of them at stevemeadedesigns.com), get your coupon code, and go shopping. It's just that easy! I'd like to give a shout out to Q-Logic owners Bill & Dave for giving SMD members so many opportunities to get a deal on your products. My kick panels will be installed in the Tahoe shortly - I can't wait!
Mobile Solutions SMD Member Specials
For the month of October, Bryan has graciously offered all SMD members three specials:
Special # 1 - Phase Detector / Generator Package
Special # 2 - TPI Handheld Oscilloscope Package
Special # 3 - Sign up for the Mobile Solutions Master Tech Boot Camp and get a FREE SET of Bryan's patent pending Smart Templates!
The specifics of these specials are laid out in the Mobile Solutions forum - CLICK HERE to access the thread and read the specifics. I own both the Phase Detector / Generator and the TPI 440 Handheld O-scope - these are tools that you simply don't want to be without. Get in on this deal before time runs out! Bryan's Master Tech Boot Camp trainings are simply the best in the industry - if you wanna' step up your game, then attending one of these is a MUST!
SMD Member Profile
I'm proud to announce that our VERY FIRST SMD Member Profile is this month. I will be profiling SMD Members that I

think add real value to our community. This month, I picked Decaf, also known as Kris Coffie, so congratulations! I chose Decaf because he's constantly doing up box designs for SMD Members - now that's cool! In addition, he has posted quite a collection of music in the Tunez forum - CLICK HERE to check out his killer collection of music that he's put together for all SMD Members. If you're looking for something to get your system to DROP, I can promise you will find it here!
Decaf had the following to say in regards, "I became a member of SMD after trolling ROE for a few years and
I stumbled upon Steve as one of the featured builds on the front page . . . which led me to his tiny site (at the time!).I loved the way the site was set up, the comradery between competitors/amateurs, and more than anything the vast amount of knowledge at my fingertips. The site has changed a lot since then and I'm glad to be a small piece of the big picture that makes SMD what is is! My main goal on SMD is to help SMD Members with their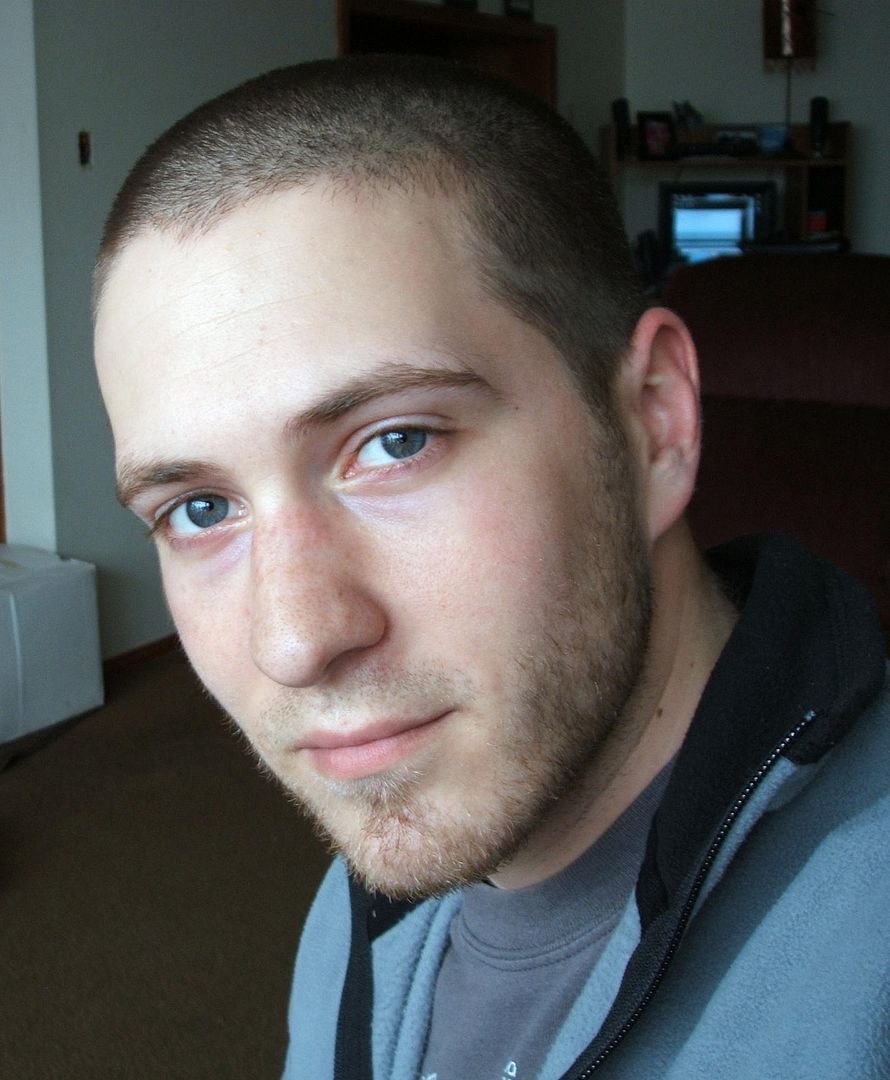 box designs and builds, create and teach others about great music for a loud system, and more importantly to learn, because you never stop absorbing knowledge when it comes to something you love and are passionate about. Thanks Steve for giving guys like me a place to call home!"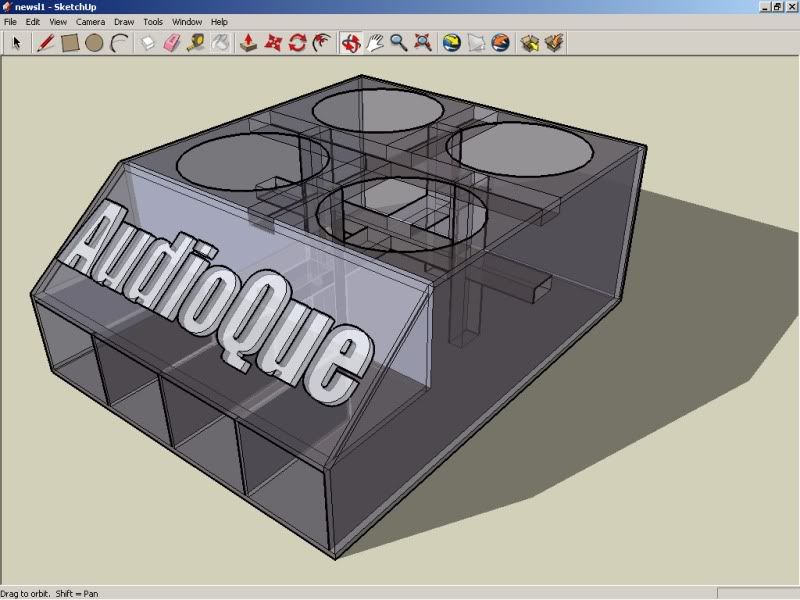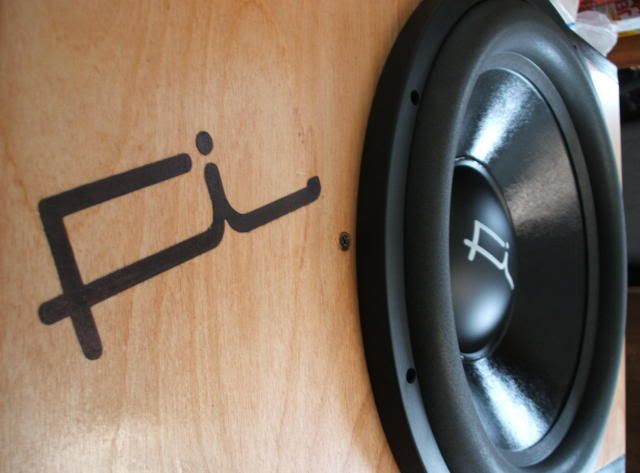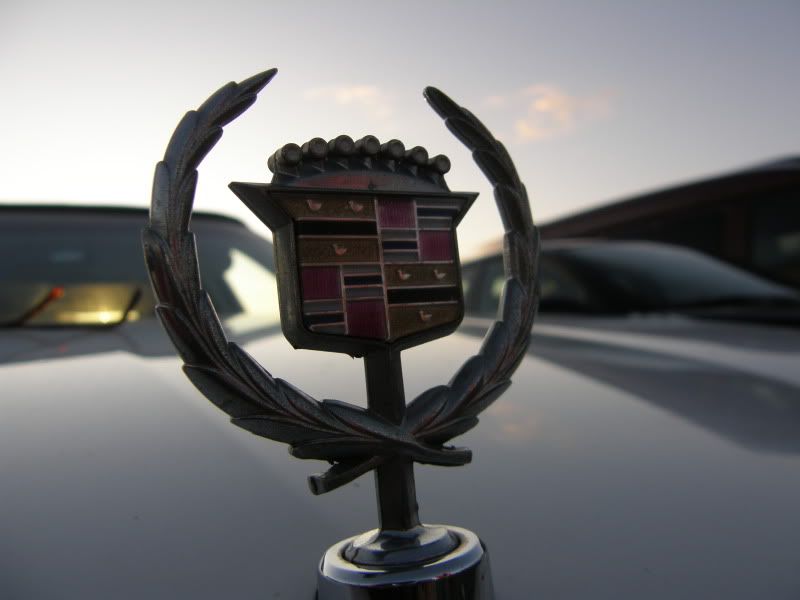 Decaf will be given a T-Shirt, hat, and discount coupon . . . courtesy of Q-Logic and Rockford Fosgate. Sounds like the discount coupon will be just in time as he has a spring rebuild planned for his system! A big thanks goes out to Decaf for his efforts - thanks bro'!
SMD Partner Update
I would like to announce our newest SMD Partner Sundown Audio! Welcome Jacob!! You have been here for a long time already and i KNOW TONS of people love your products. I also know that i have NEVER personally seen anyone complain about customer service, in fact i hear nothing but GOOD and GREAT things just about every day.
This isn't just MY forum, its EVERYONE'S forum - and having a player like Sundown Audio as an SMD partner is only natural these days! When a company not only has awesome products, but it treats its customers right and most of all treats members of this forum right, i see that and i want that company to go along for the ride with us!! I don't just add "banners", i add quality, substance, and OUR favorite brands!
That being said, again, WELCOME Sundown!
SMD Web Community
Don't forget that I'm active all over the web - the following buttons will take you DIRECTLY to each part of the SMD Web Community. Be sure and check it all out . . . and join my network!
Thanks for being a member!
Steve Meade

meade916
PS – PLEASE forward this to your friends as my personal invitation for them to become a member of SMD!